DB SCHENKER EXPANDS İNSTANT BOOKİNG CAPABİLİTY TO ALL MODES
Logistics group DB Schenker has expanded the instant booking capability of its Connect 4.0 solution to include air and ocean freight, initially only in Germany, to the land transport function of its Connect 4.0 solution, launched last year in Germany and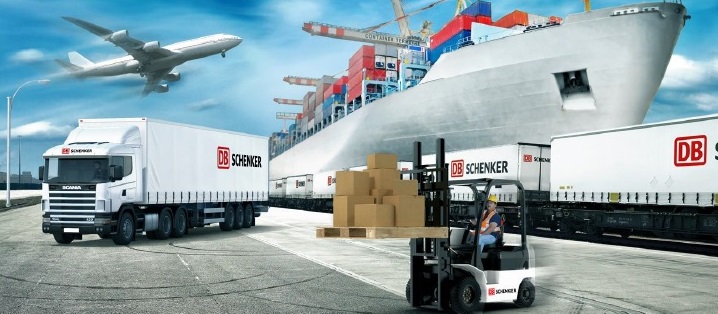 09 Ocak 2019 Çarşamba 17:59
The company said the capability meant that customers could receive instant quotes, make bookings "and track shipments for land, air, and ocean freight just at the click of a mouse", bringing the 'online shopping experience' to the B2B logistics business. It added: "Whether by land, air, and water, the new connect 4.0 platform from DB Schenker allows customers to dispatch freight consignments quickly and conveniently online – starting now.
"DB Schenker has specifically developed this new offering to combine all of its transport activities on a single platform. At the click of a mouse, business customers can access the company's international transportation network and dispatch shipments using any mode of transportation."
The company explained further: "Launched at the end of August 2018 for land transportation in Germany and Spain, DB Schenker is now adding Air and Ocean services to connect 4.0. Now, customers can use the online platform to also ship air freight from all over Germany to top export destinations.
"By Ocean, customers can ship to 50 countries on door-to-door basis covering thousands of port combinations. Be it a large corporation or SME firm, every DB Schenker commercial customer can use the connect 4.0 platform to generate a quote in real time, an estimated delivery time and freight consignments. They can also use the platform to track goods, as well as create and distribute consignment reports."
Jochen Thewes, CEO at Schenker AG, commented: "Our new connect 4.0 platform makes professional logistics simpler than at any time in the past. We have merged our main transportation services on a single platform, which represents a significant step in our ongoing digitalization strategy. For our customers this connects digital ease of use with our global network of logistic professionals."
Markus Sontheimer, CIO and CDO of Schenker AG, said: "We designed the connect 4.0 application from the customers' point of view. With this platform the 'online shopping experience' arrives in B2B logistics business."
https://www.lloydsloadinglist.com