RHENUS BUYS UK FORWARDER CORE MANAGEMENT LOGİSTİCS
Rhenus Warehousing Solutions Europe, part of the global logistics services provider Rhenus Group, has acquired the UK warehousing and freight forwarding company Core Management Logistics in a deal completed on 3 January.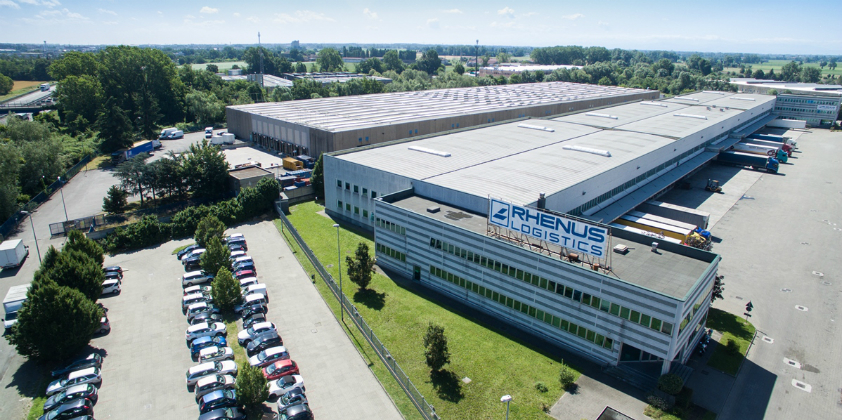 09 Ocak 2019 Çarşamba 18:04
The British third-party logistics (3PL) company, which has its headquarters in Lutterworth in Leicestershire, provides warehousing, pre-retail, freight forwarding and distribution services in the United Kingdom. Core Management Logistics (CML) has three warehouses with over 45,000 square metres of bonded warehouse space located on Magna Park, Lutterworth, one of the largest distribution parks in Europe.
Since 1990, CML has been providing customers with flexible warehousing, multi-channel fulfilment, value-added services and international freight forwarding solutions, Rhenus said, noting that the warehouses operated by Core Management Logistics "are specially geared to the requirements of the growing e-commerce sector".
Rhenus said CML was also "the only UK provider of 'Green GOH', a garment on hanger solution for the transportation of hanging garments in containers".
Andreas Plikat, managing director of Rhenus Warehousing Solutions Europe, commented: "We view the acquisition of Core Management Logistics as an investment in our expansion strategy in Great Britain." Rhenus Warehousing Solutions Europe already operates its own logistics centres in Germany, Switzerland, France, the Netherlands and Poland.
Mark Webb, managing director of CML, commented: "We will benefit from a strong global network, offering our customers additional European operations and transport capabilities as well as new opportunities to our employees."
The deal follows the acquisition last month by Rhenus Logistics of the Italian company Cesped and its related companies, expected to strengthen its position on the Italian and European road traffic market and its Air & Ocean business. Cesped, Nuova Transport and Rhenus Logistics will continue to operate on the market with their own brands, structures and partner networks, Rhenus said.
Rhenus Group has an annual turnover of €4.8 billion, with business sites at 610 locations worldwide and employing 29,000 people.
https://www.lloydsloadinglist.com
LOJİPORT